Children of Lir Silver Brooch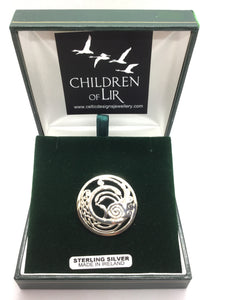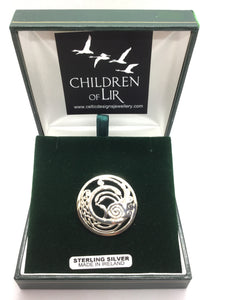 Children of Lir Silver Brooch
Tax included.
Have an item you want us to source in? Get in touch with us today and we can find that perfect gift for you!
Sterling Silver
Meaning of Children of Lir-
Magically transformed into four white swans by an evil queen, the children of the ancient Irish King Lir, were banished to spend 300 years on Lake Derravaragh, 300 years on the Sea of Moyle and 300 years on Glora. Left with only their beautiful human voices, people came from all over the land to hear the legendary singing of the swans.
BS00308B